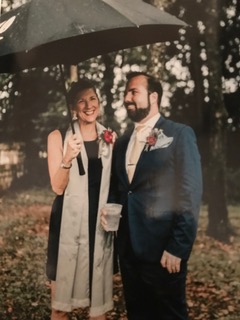 It is truly an honor when asked to officiate a wedding because it is often the most important day in a couple's life. My heart is dedicated to making your ceremony meaningful and memorable.
        Together we design the perfect ceremony for you through connected conversations to learn about how you met, what attracted you to each other, when you first knew that this was the one, and what your goals are for the union.
        I spend time to get to know you individually and as a couple. In addition to assisting you in getting the marriage license and certificate, I am happy to do whatever you need to ensure that your special day is perfect. One thing is for sure... we will have fun!
      RATES:
        Every couple and every wedding is unique, therefore my officiating rates are negotiable from couple to couple.